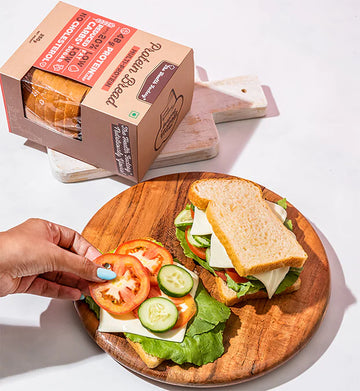 IT ALL STARTED WITH A SIMPLE THOUGHT...
The recipe for healthy living is wholesome food!
So much to do in so little time. Is your nutrition keeping up with you?
We made The Health Factory from three ingredients – the curiosity of finding new ways to improve the same foods, the belief that a single food can provide you with a variety of nutrients, and the desire to redesign nutrition without having to change your lifestyle.

And then we were inspired…
We created India's first High-Protein Bread, with carefully selected ingredients and the courage to try something new. It wasn't long before we came up with the idea to transform the guilty pleasure of Pav into the Zero Maida Bombay Pav which is a source of protein, Low sugar and Fat. The bakers in our team grew, and now, so has our range of 'pro-nutrition' products, striving to revolutionize nutrition, one meal at a time. Our quest goes on…
RECIPE FOR DROOLS
The biggest bargain made when seeking a healthier option for food is taste. But whoever said healthy can't be yummy too? Our recipes for nutritious cookies & healthy bread were born on the premise that they be absolutely delicious.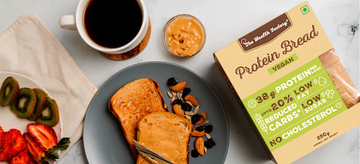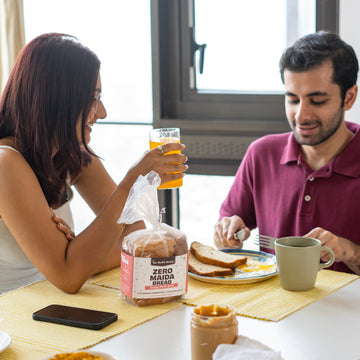 IT ALL STARTED WITH A SIMPLE THOUGHT...
#DidYouKnow that all ingredients in our bread & cookies are carefully selected sourced from across the world? It's one small step for The Health Factory, one giant leap for you.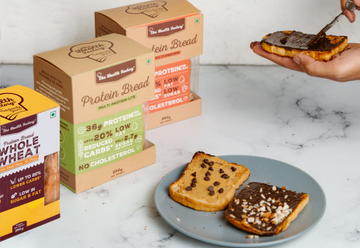 BUT WAIT, IT GETS BETTER.
We have a team dedicated to R&D that constantly looks for ways to improve product quality & the benefits they offer. The journey doesn't end for us. It gains momentum each time we discover a new way to redefine a healthy lifestyle